This topic was spawned from a conversation in the Char topic. Have you ever wanted to be with an Anime character? have you ever found yourself searching for Fanfic to satisfy your needs? Do you have a Mobile Suit Pilot youd let in your cockpit? (no names here

lol) Feel free to discuss this to the fullest extent. include your Anime Character or fantasy here. The only limit here is your own depravity. Mine personaly goes quite far. So let us begin our desent!

I wouldn't mind a little quality time with Iria. That'd be nice.



Posts

: 473


Join date

: 2009-07-23


Age

: 33


Location

: Orlando, FL



Lets see i would have a crazy Hentai Harem. included would be Noin from Wing, Yoko from Gurren Lagann, Summaragi from Gundam 00, Cheryl from Macross Frontier, Hinata from Naruto (the older version) and Revy from Black Lagoon. A little bit of everything. A fantasy in the bedroom. outside of that probably a headache for the ages, while praying revy doesnt kill you in your sleep.
I'd be more worried about having my penis cut off my Revy. I wouldn't put it past her and that would be a fate worse than death...



Posts

: 473


Join date

: 2009-07-23


Age

: 33


Location

: Orlando, FL



Just thinking about that hurts Mitsugi. OOO....(Mikhail limps away). wait a sec if that happens i could just get a sex change. Hurray Lesbianism!!!



Posts

: 202


Join date

: 2009-10-10


Age

: 34


Location

: New Westminster, BC, Canada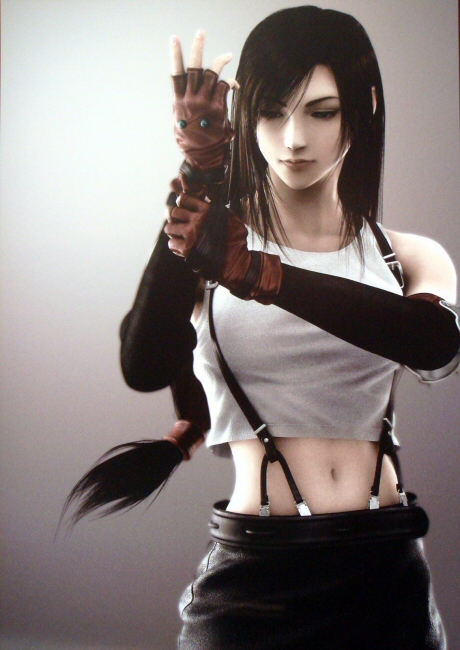 Yes Tifa is mainly a video game female, but she is also can be considered an anime character too. Tifa hands down she would be the one i would do anything with.



Posts

: 267


Join date

: 2009-08-06


Age

: 31


Location

: Orlando, Florida



Ill let your video game girl slide Elven Mainly because shes hot. finally somewhere i can say an animated character is hot and not gets dirty looks. Im not a priest goddamn it stop looking at me like that!!! I dont rape little boys.
The one anime character I want to ravish (or being ravished by would actually fit her personality more) is Mitarashi Anko from Naruto

However what I would do, I better keep to myself




Posts

: 10


Join date

: 2009-12-09


Age

: 29


Location

: Sweden



Waifu thread?
Rika is mai waifu because even though she's physically ? years old, she's actually 100+ years old mentally and being <13 years old for 100 years would make her crave dominance (preferably not SM level, but something more innocent) so she would be perfect. Also, I'm part lolicon (involuntary).
Spoiler:

do spoiler tags work here?
apparently so.
Last edited by The Green Gentleman on Fri Dec 11, 2009 4:11 am; edited 1 time in total (Reason for editing : answering a rhetorical question)



Posts

: 89


Join date

: 2009-11-25


Age

: 25


Location

: Brisbane, Australia





Similar topics
---
Permissions in this forum:
You
cannot
reply to topics in this forum